We are proud to introduce you to some of our current and past AJLI Scholars:
---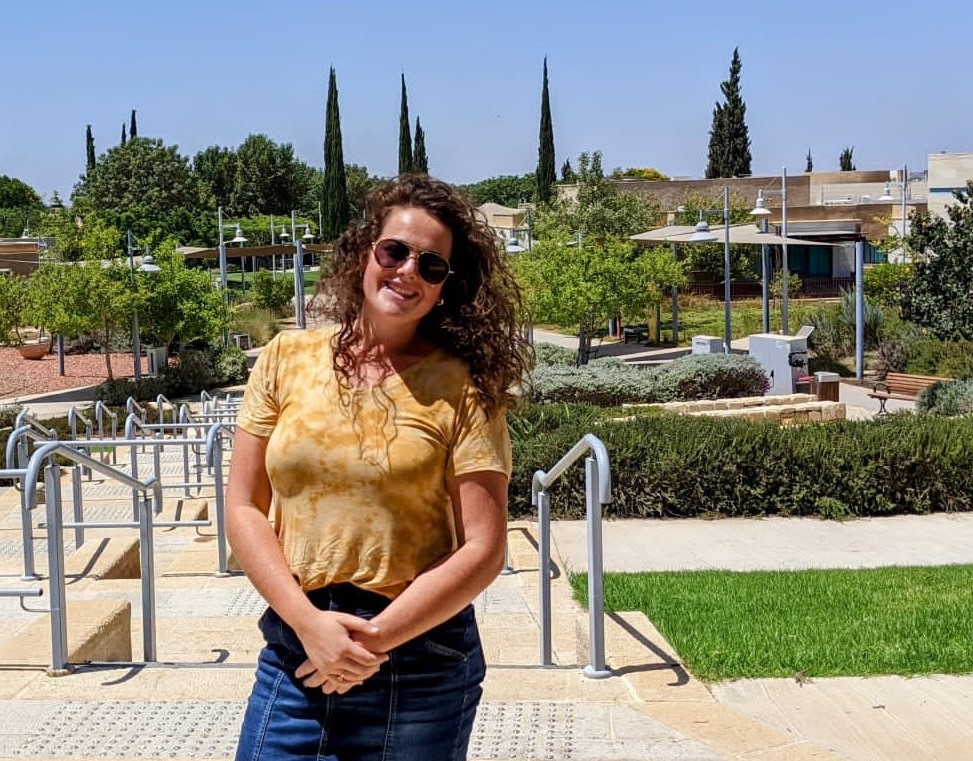 ADI SINGERMAN (2022-2023 AJLI Scholar)
Born and raised in Baltimore, Maryland I grew up in a home and community with a very strong connection to Israel and the Jewish people. After completing my bachelor's degree, in Family and Human Services with a concentration in Nonprofit Management, at Towson University I knew that I wanted to continue my education in Israel. Upon hearing about Hebrew University's masters in Nonprofit Management and Leadership program I felt that this would be perfect fit for me. As a professional in the nonprofit sector, I have worked as the Program Coordinator for Chai Lifeline Mid-Atlantic Region and the Program Associate for The Associated: The Jewish Federation of Baltimore. I am very excited to begin this next step of learning and living here in Israel!
---
DANIT LIEBERMAN TABACHNIK (2022-2023 AJLI Scholar)
My name is Danit Lieberman Tabachnik and I will be pursuing a Masters in Global Migration and Policy at Tel Aviv University. I grew up in the Jewish community in Mexico City, but when I was 11 years old, my family moved to Denver, Colorado. I attended Boston College, in Massachusetts, where I studied Accounting and Chinese. After graduation, I worked at PwC, a public accounting firm in Boston, but I quickly realized that that work is not for me. So I decided to apply for a Fulbright Fellowship to go to Taiwan to improve my Chinese and teach English at public elementary schools. I lived in Taiwan for a year and a half (January 2021- June 2022).
Now I am excited to move to Tel Aviv, and study migration- an issue that I am very passionate about, and that has impacted my life personally. I am so grateful for the support I am receiving from AJLI and I look forward to being a part of this community!
---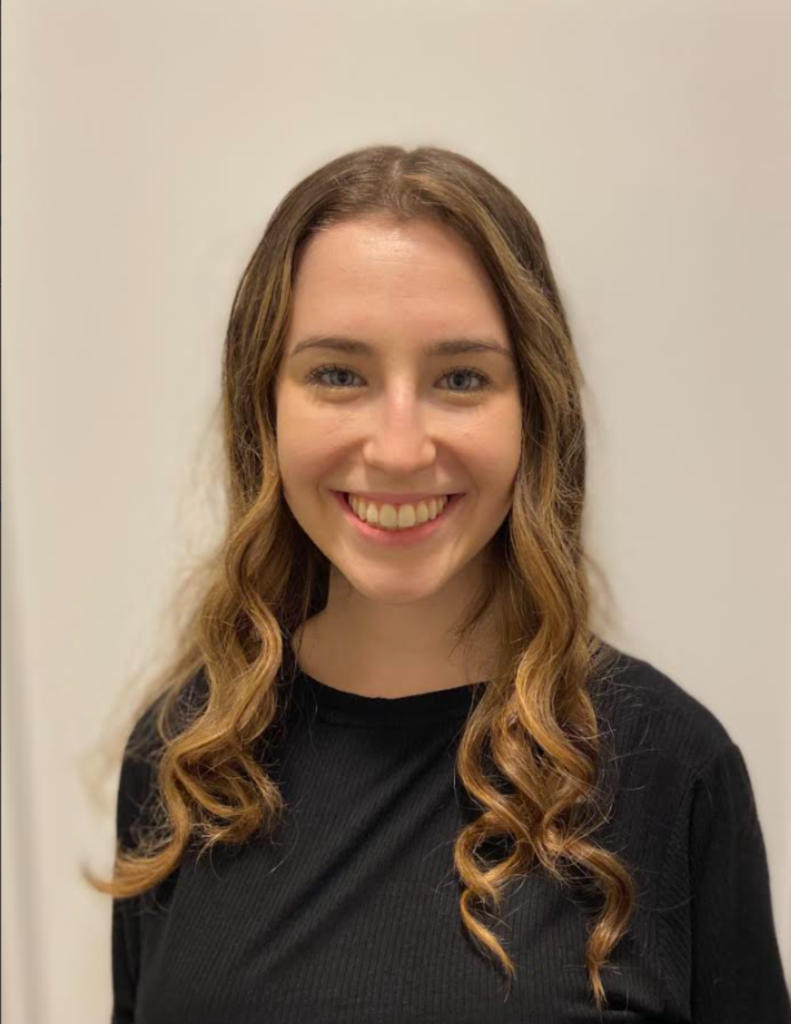 ELEN-SARRAH DOLGOPOLSKAIA (2022-2023 AJLI Scholar)
Elen-Sarrah Dolgopolskaia is a first-year medical student at the American Medical School at Tel Aviv University. She received a bachelor's degree from Cornell University, where she majored in Biology with a focus on Neuroscience. She then worked as a clinical research coordinator at Mt. Sinai for two years before coming to Israel for her medical education.
She is immensely grateful for the opportunity to pursue her professional goals while living in Israel with the help of the AJLI scholarship.
She is very passionate about Jewish community building and sharing her love for Israel – She has always been a community leader and plans to continue doing so while an AJLI scholar and in the future, strengthening the connection between America and Israel.
---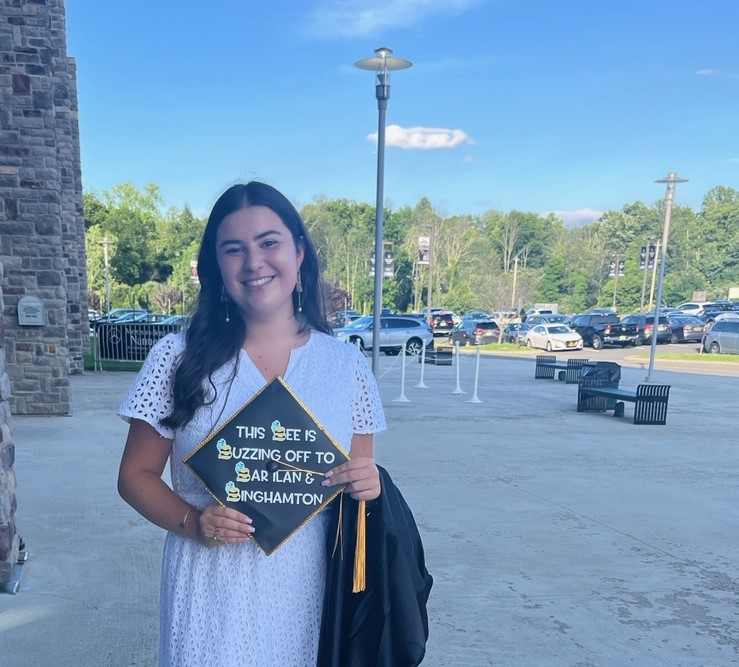 ERIN SHTEINGART (2022-2023 AJLI Scholar)
I am from Riverdale, NY. I recently graduated from SAR High School and am looking forward to attending Israel XP at Bar Ilan University and then heading to the Decker School of Nursing at SUNY Binghamton. Some of my high school highlights have been working with children as a counselor over the summers and a youth leader each weekend. One of my best experiences was going on a mission trip to New Orleans to build homes for families who lost their possessions in Hurricane Katrina. Representing the Jewish people in a positive and uplifting light was unbelievable. On top of that I had the honor of going to Vienna, Austria to help Jewish refugee families from the Ukraine. Having spent my life in Jewish institutions has strengthened my love of Judaism and the need to learn, hands on, all about Israel, its culture and people. I have chosen a program that will allow me to study and explore Israel while cultivating my love of helping others. While at Bar llan, I will be able to take both Judaic and secular classes and tour Israel. Amazingly, Bar Ilan has an internship program with the Magen David Adom ambulance service. As part of the program, I will spend time learning basic medical training, how to help people in need, the right questions to ask and then I will be able to go on actual ambulance runs. This program is so important to me because I will be able to combine my passion and my Hebrew knowledge with people in the community. As a nurse, I will have the skills and training to help others anywhere needed. I will learn how to handle stressful situations, keep people calm and help people heal. This fits perfectly with my love of Judaism and always wanting to give back. I am so excited for this opportunity and to begin these lifelong skills in Israel. I cannot wait to be in Israel and cultivate my love for the country. I plan to immerse myself in Israeli culture and embrace all that I can while there. I hope to work after classes to really understand all I can about Israel and its people. In the United States, I intend to join the campus Hillel and Chabad. I will talk about my experiences with new friends both Jewish and non-Jewish and encourage them to visit Israel. I am thankful to be the recipient of a scholarship from the American Jewish League for Israel ("AJLI") and look forward to AJLI social events organized in Israel.
---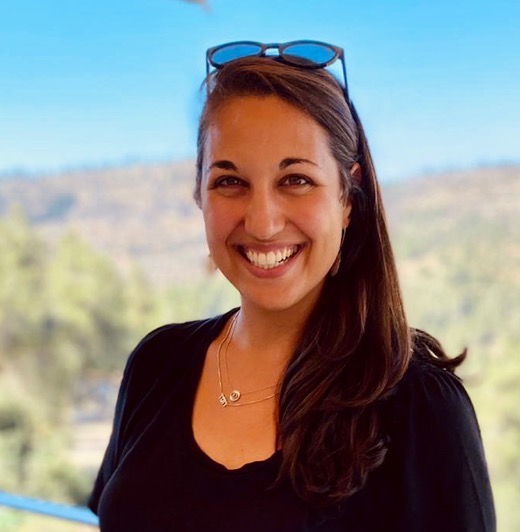 HANNAH LEEMAN (2022-2023 AJLI Scholar)
I grew up in southern Maine and went to Brandeis University for my undergrad where I majored in public health and anthropology and minored in Judaic studies and graduated in 2016. In
college I became passionate about public health and global health. I did global health work when studying abroad in Cape Town, South Africa in HIV/AIDS health education. After college, I worked Centers for Disease Control and Prevention (CDC) as a part of the public health associate fellowship training program. The CDC sent me to work in New Hampshire for two years where I helped to build their program in antibiotic resistance and healthcare-associated infections. I earned my MPH at Johns Hopkins Bloomberg School of Public Health where I focused in epidemiology, biostatistics, and infectious disease, as well as continued my research interests in antibiotic resistance and stewardship.
After my MPH, I decided to shift my career from public health to pursue medicine, I completed a postbaccalaureate premedical program at Bryn Mawr College. After finishing the program in May 2020, within a global pandemic, I felt both a responsibility and a desire to return to public health to support the COVID-19 response. I began working for the Philadelphia Department of Public Health, planning the logistics of COVID vaccine rollout campaign, specifically focused on mobile vaccination teams in homeless shelters and other vulnerable populations. I am now entering my second year at the Medical School for International Health (MSIH) and have found MSIH to be a wonderful opportunity to combine my passion for public health, medicine, and my love of Israel.
---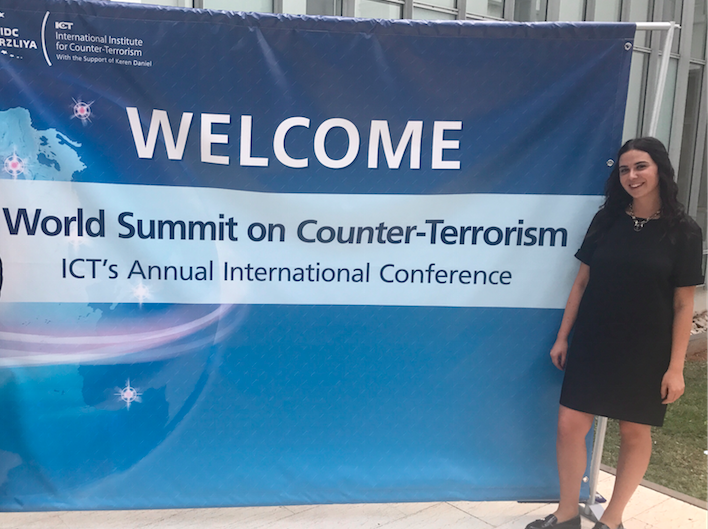 LEIGH JACOBSEN (2016 – 2017 AJLI Scholar)
First and foremost, I would like to express my deepest gratitude for the opportunity to pursue my dream degree in Israel with the help of the AJLI scholarship. I am so lucky to have met not only AJLI staff but also my fellow scholars during my time in Israel and was so touched by the community feel and programming of this scholarship. I am more than happy to share my story with any future scholars, or anyone, so please don't hesitate to reach out if you need my assistance with anything.
Going into my year in Israel, I knew that my ultimate goal was to find a way to bridge my two identities—Israeli and American— in some productive, security-related fashion. Though I initially toyed with the idea of writing an article, I found a more personally fulfilling project to fill the majority of my time in Israel: a three-hour, classified simulation of various terrorist attacks in Los Angeles that was ultimately presented at the International Institute for Counter-terrorism (ICT)'s 17th Annual World Summit on Counter-terrorism. My research partner and I were actually the first ever students to present at this prestigious forum, making it an even sweeter culmination of my initial project goal. Basically, I realized that I wanted to integrate my AJLI project goal with my ICT internship through my MA in Counter-terrorism & Homeland Security program, and suggested to my bosses there that I focus my terror research on my hometown of Los Angeles. Collecting months' worth of open-source intelligence on possible terror threats in LA allowed me to understand how to apply my newly earned Israeli education to my life in LA, thereby fulfilling my initial AJLI project goal. The simulation was a hit, and was showcased as the Law Enforcement & Policing official presentation (https://www.ict.org.il/ContentWorld.aspx?ID=36#gsc.tab=0) at the conference to an audience of over 60+ global law enforcement officials. The feeling of being up there on the stage in front of this humbling audience was, hands down, my favorite memory from my year in Israeli graduate school.
My plans from here on out are to continue that initial mission and find a job in threat assessment/intelligence here in the United States that is similar to my internship in Israel at ICT— I'll be sure to keep you updated once I find employment! Israel is, of course, still so very ingrained in my essence and life, as most of my family still lives there as well as the many new friends I met in this past year. It is my ultimate hope that in the future, with a bit of experience under my belt, I can open my own security consulting firm that allows me to work back and forth between LA and Tel Aviv and bring Israeli security consulting methods to the LA community.
---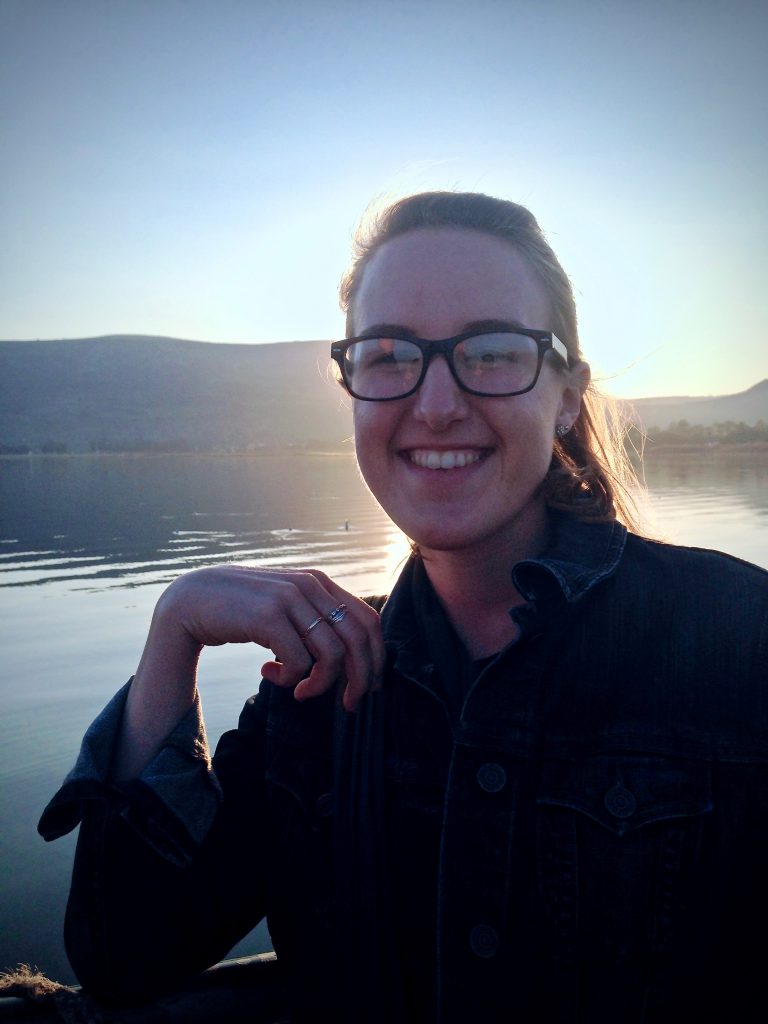 MEREDITH SCOTT (2016 – 2017 AJLI Scholar)
I'm currently pursuing my MA in Holocaust Studies from the University of Haifa. My research is on culture in the Third Reich. One of the ways I research this is through dissecting public entertainment. I hope that through my research I will better understand how the German culture became complicit in the Holocaust, how to identify modern warning flags in dangerous cultures and bring value to the remembrance of the Jewish and other targeted cultures. I'm researching Jewish and other "undesirable" cultures through the lens of the circus in the Third Reich. I was born in the same town that the Ringling Bros.' Circus was born, and I have family in the circus who lost their ancestors in concentration camps because they were perceived as "gypsies" as they were circus performers. I hope to write my MA thesis on this topic of circus culture and the varying cultures within the circus, as well as the attacking culture. After earning my MA, I hope to continue my research in culture through a PhD in History. I chose to study in Israel for a number of reasons. As a non-Jew moving to Israel was essential to my studies to learn about Judaism and Jewish culture, and the University of Haifa offers a top world ranking program in Holocaust Studies. I'm so glad I did!
Before moving to Israel I didn't know a lot about the political climate, but I learned fast while I was there. I was very fortunate to be living in an apartment with two Jews, two Muslims and two Christians. We had a lot of really interesting discussions about Israel and Israeli politics. In America, and other countries, opinions toward Israel are polarized and often ill-informed. People generally seek out information that confirms their bias. Lately trending media ties currents of opinion on Israel to polarized ideas that to be pro-Israel is to be pro-"apartheid" and anti-feminist. I would like to offer a discussion, via blog, on these topics and more from many different Israeli and Palestinian backgrounds. In other words, I want to bring people to my apartment's dining room table and I want to hold a virtual discussion between me and my friends that I met during my time in Israel. I envision the different articles talking to each other and offering a place where many different, non-polarized views can be digested, giving equal platform to differing voices. I hope to bring back to the American community a better understanding of the conflict by addressing the hard issues through my interviews. Right now, I'm preparing to launch the blog, but I'm open to seeing where it will lead me, maybe presentations at conferences or universities? My goal is to bring a realistic understanding of Palestinian-Israeli relations, and provide the information for Americans to make their own informed decisions on their stance on the Israeli-Palestinian conflict. I further hope to give them the tools to discuss the complexities of their developing opinions.
Some of my favorite memories of living in Israel is sitting with my roommates and friends of all different backgrounds and persuasions and discussing the latest news, or learning the dapke a traditional Palestinian dance, or learning the prayer to bless the Challah on Shabbat. I'm looking forward to bringing that experience to my readers.
---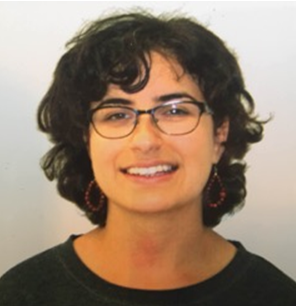 ZOE ZELKHA (2016 – 2017 AJLI Scholar)
Zoe is pursuing a BS degree in Civil Engineering from The Technion. She was first drawn to The Technion after she spent five months in Israel on her gap year working on organic farms and gardens and learning about sustainable living. Zoe was inspired by how these communities managed to integrate natural cycles into modern life. After experiencing this, she decided to pursue a degree that would provide her the skills to eventually develop technologies that conserve the environment while also reconnecting people to their surroundings. In the future, she hopes to be involved in bridging American and Israeli innovation and to promote Jewish values related to the protection of the natural environment.
---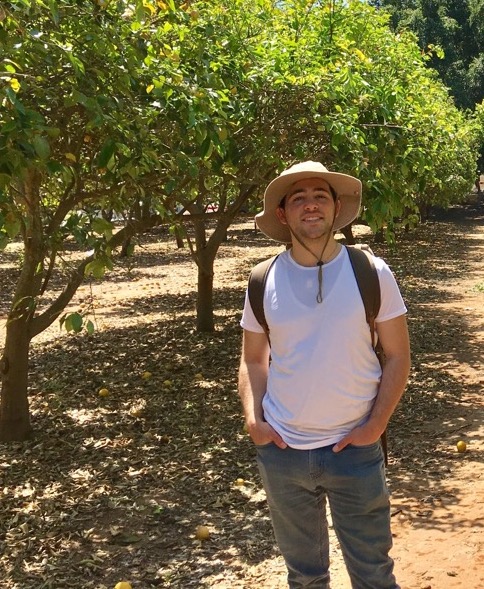 DANNY GINZBURG (2016 – 2017 AJLI Scholar)
Born and raised in Chicago. I studied earth sciences at Northwestern, which is where my love for food, agriculture, sustainability, and Judaism all coalesced into a magical mixture. I spent a summer working on a small, Jewish organic farm in Berkeley where I really solidified my desire to actively engage with agriculture and Judaism in the future. After college I worked for two years as a sustainability data analyst at a small real estate sustainability firm in Chicago. During my time working in Chicago my burning desire to explore life in Israel helped me find the program I'm in now (International Masters in Agricultural Sciences at Hebrew University – Rehovot). My experiences so far have helped me feel more proud to be Jewish, American, and a lover of the sights, smells, and most importantly, tastes of the produce at the markets throughout the country.
---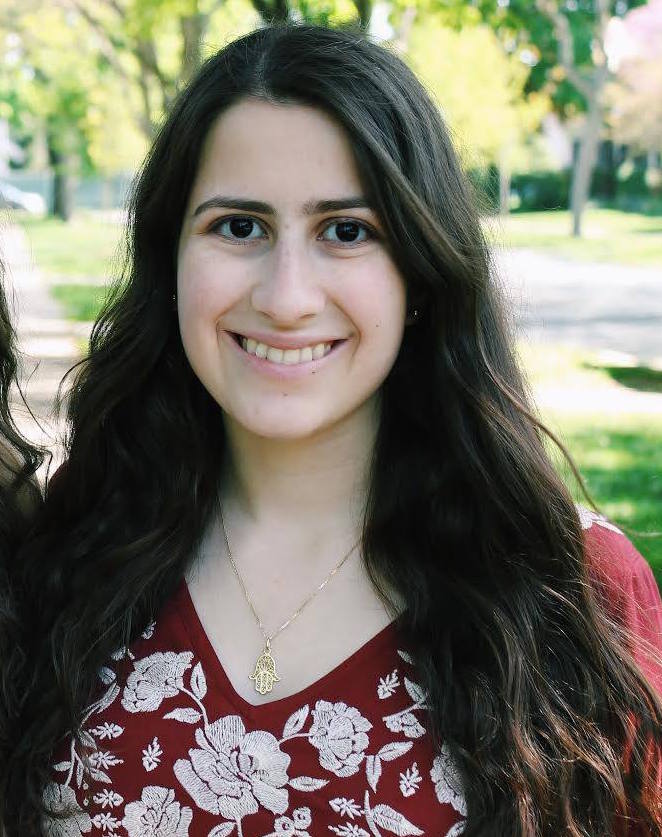 MEIRAV MALTER (2016 – 2017 AJLI Scholar)
My name is Meirav Malter and I am a 21 year-old from Chicago, Illinois. I am a third-year Bachelor's student at the University of Illinois at Urbana-Champaign. pursuing a major in Global Studies with a focus on the Middle East, governance, and conflict resolution. In addition, I am minoring in both Jewish Studies and Islamic World Studies in order to enhance my understanding of the Middle East and its rich history. This year I am studying abroad at Tel Aviv University in Israel. Thanks to AJLI's scholarship, I have been lucky to spend the entire academic year at TAU learning Hebrew, Arabic, and studying the intricacies of the modern Middle East. I have also taken numerous trips around Israel to learn about the culture, society, and history of the state. I have been documenting many of my experiences abroad on a blog that I began writing this year, and I have made lasting friendships with Israelis and other international students. When I return to UIUC in the fall, I hope to apply my newfound knowledge of the Middle East to my studies, and aspects of Israeli culture that I have picked up, to my everyday life. In the future I plan to attend graduate school to continue learning about and researching the more specific topics that I have become most interested in during my undergraduate degree. These include: sectarianism in Lebanon, Israel-Egypt relations, and the Bedouin tribes living in the Sinai Peninsula and their relationship with Israel. With a graduate degree I will pursue an academic career or work in international relations.