Scholarships
Since 1957, the American Jewish League for Israel has supported a progressive, strong, economically viable State of Israel. The American Jewish League for Israel (AJLI) is not connected to any political party in Israel or the United States. It is independent and dedicated to keeping its members informed and involved.
How Do the Scholarships Work?
Every year AJLI chooses 5 to 6 scholars based on candidates' scholarship application and materials. These AJLI scholars receive a partial tuition grant that is paid directly to their university. We are unable to disburse funds directly to the scholar, or defray non-tuition related costs. In addition to tuition funding, AJLI provides scholars with a unique bonding experience by hosting events, dinners, and group activities for the scholars during their time abroad.
The Scholarship Committee considers each student's merit regardless of financial need. Qualified individuals must be accepted for credit at one of the following Israeli institutions of higher learning (NOTE: we may also consider study at other qualified university and study programs):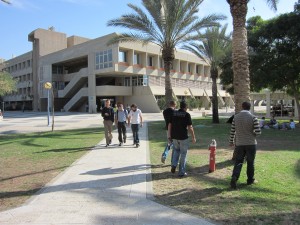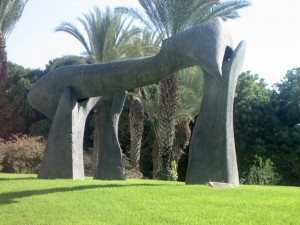 Frequently Asked Questions about the Scholarship Program
1. What is the application due date?
Each year, the application due dates vary slightly.
For our 2024/2025 scholarship, the application date will open on or around January 1, 2024. We will accept applications through March 31, 2024. Unfortunately, we are unable to make provisions to review applications beyond that date. We will be deliberating over all the wonderful submissions and look forward to publishing the 2024/2025 scholarship recipients by June 30, 2024.
2. When will the AJLI scholarship recipients be announced?
The AJLI Board typically decides on its scholarship recipients by the end of June. All applicants will be notified of their application status.
3. How much is awarded under the AJLI scholarship program?
The scholarship awards typically range from $4,000 to $6,000, and are designed to help defray the costs of tuition at your study program in Israel.
4. How many scholarships are awarded each year?
Depending on the number of qualified applications, we typically award between 5 to 6 scholarships each year.
5. How are scholarship proceeds disbursed?
All scholarship proceeds will be disbursed directly to your study program in Israel. We are unable to disburse funds directly to the scholar, or defray non-tuition related costs.
6. Who can apply for these AJLI scholarships?
Our mission is to foster Jewish spiritual and cultural values through the experience of living and studying in Israel and, at the same time, strengthen the ties that bind Jews in the United States to Jews in Israel so that upon returning to the United States, scholarship winners will be better able to communicate those ties to American Jewry. Any person, regardless of background or faith, that helps further this mission is encouraged to apply.
These scholarships are only for students studying at one of the accredited universities in Israel. Eligible programs include – undergraduate studies (one semester or a full year), graduate studies, post-doc studies, etc.
Our scholarships are not currently available for students participating in summer programs, internships, yeshiva study or other non-accredited programs.
7. What are the Essay Questions?
The essay questions may differ slightly from year to year. In the past, these were some of the essay questions:
Describe your role in a project or organization that made you proud. (100-500 words)
Why are you passionate about your intended field of study and/or studying in Israel? Please explain what you wish to achieve during your time in Israel. (200-500 words)
How you would further the connection between the US and Israel either during your studies or afterward? (50-500 words)